Caramel Dream Cheesecake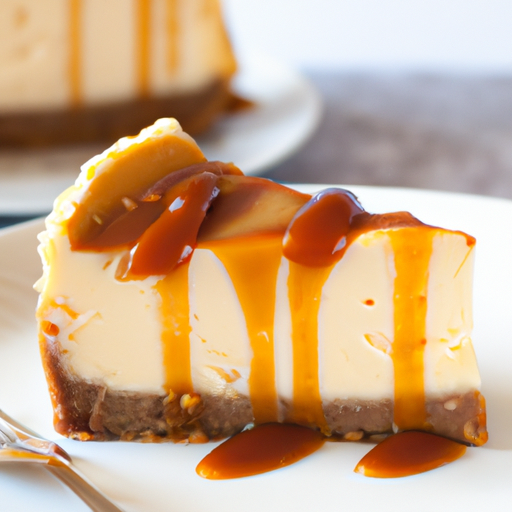 this image was generated using AI technology
Graham Cracker Base
2 cups Graham Cracker crumbs
2 tablespoons sugar
1/2 cup unsalted butter, melted
Plain Cheesecake Filling
24 ounces Norman's Kosher Cholov Yisroel Cream Cheese, at room temperature
1 cup sugar
1 teaspoon vanilla extract
4 eggs, at room temperature
Caramel Sauce Topping
1 cup sugar
1/4 cup water
1/2 cup heavy cream
1/4 cup unsalted butter
1/2 teaspoon salt
Instructions
Preheat the oven to 325°F.
In a bowl, mix the Graham Cracker crumbs, sugar, and melted butter. Press the mixture onto the bottom of a 9-inch springform pan.
In a large mixing bowl, beat the cream cheese until smooth. Add the sugar and vanilla extract and mix well.
Add eggs one at a time, beating after each addition until just combined. Pour the mixture over the crust in the prepared pan.
Bake for 45 minutes or until the center is almost set. Turn off the oven and leave the cheesecake inside for an additional 20 minutes. Remove from the oven and let cool to room temperature.
To make the caramel sauce, combine the sugar and water in a medium saucepan. Cook over medium heat, stirring occasionally, until the sugar dissolves and the mixture turns a golden color. Carefully whisk in the heavy cream, butter, and salt. Stir until the caramel is smooth and all ingredients are fully incorporated.
To serve, drizzle the caramel sauce over the cheesecake. Enjoy immediately or refrigerate until ready to serve.