Creamy Chocolate Cheesecake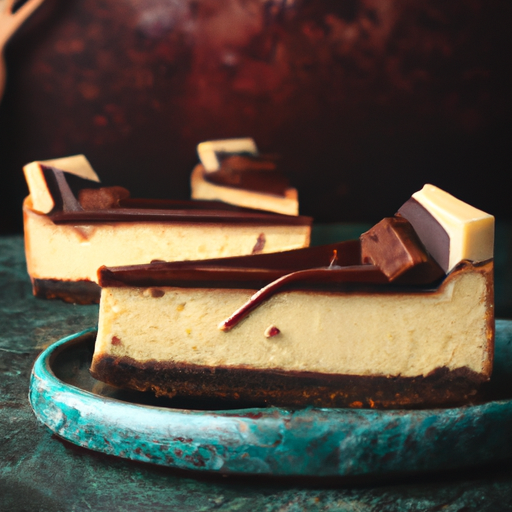 this image was generated using AI technology
Graham Cracker Base:
2 cups graham cracker crumbs
1/2 cup unsalted butter, melted
Plain Filling:
3 containers (24 ounces in total) NORMAN'S KOSHER CHOLOV YISROEL CREAM CHEESE, at room temperature
1 cup granulated sugar
4 large eggs, at room temperature
1 teaspoon vanilla extract
Chocolate Ganache Topping:
1/2 cup semi-sweet chocolate chips
1/4 cup heavy cream
Instructions:
Preheat the oven to 325°F.
In a medium bowl, mix the graham cracker crumbs and melted butter until well combined.
Press the mixture into the bottom of a 9-inch springform pan and bake for 10 minutes. Remove from the oven and let cool.
In a large bowl, beat the cream cheese and sugar at medium-high speed until creamy and smooth. Add the eggs one at a time, beating well after each addition. Stir in the vanilla extract.
Pour the filling into the cooled crust and bake for 50-55 minutes, or until the cheesecake is set but still slightly jiggly in the center.
Remove the cheesecake from the oven and let cool on a wire rack for 10 minutes.
In a small saucepan, heat the chocolate chips and heavy cream over low heat, stirring constantly, until melted and smooth.
Pour the chocolate ganache over the cooled cheesecake and spread evenly with a spatula.
Let the cheesecake chill in the refrigerator for at least 3 hours before serving.
Enjoy your delicious Creamy Chocolate Cheesecake!